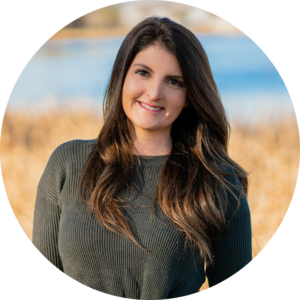 To set up a free 30-minute consultation, call me at 720.263.7415
Carissa@RedRocksCounseling.com
MEMBERSHIPS + AFFILIATIONS
Recognized by the Institute of Behavioral Sciences, University of Colorado, Boulder as trained in Trauma-Focused Cognitive Behavioral Therapy
Recognized by the State of Colorado as pending Licensed Professional Counselor Candidate
To read more about my education, training, and experience, check out my LinkedIn profile
HI, MY NAME IS CARISSA
Let's be clear. I am not here to fix you. Nor am I here to help you eradicate parts of yourself that you don't like. I will share pieces of my knowledge, education and training throughout our work together. Most importantly, I will show up to every single session with unconditional positive regard, empathy, and belief in your ability to grow and to heal. What you choose to take from the therapeutic experience is entirely up to you. As a psychotherapist, my job is to walk alongside you on this journey into discovering that you actually already possess everything you will ever need to traverse the rocky (and sometimes seemingly impossible) terrain that we call life. That's how much I believe in you, and in humanity.
Come as you are, no matter what that looks or feels like on any given day. I will teach you to observe each thought, action and word as having the power to cast a stone and create a ripple effect. What you do, think and say matters. We possess the inherent ability to cast stones of love, healing, connection and authenticity. It is my greatest desire to help my clients discover their own power, their beauty, and their ability to create positive and meaningful ripples throughout their own lives, families and communities. I am honored to work alongside my clients as they work to discover ways to see themselves through a lens of compassion and love in order to provide freedom just to BE.
I specialize in working with teens and adults. I do have experience in working with trauma and crisis. I love to implement creativity and art into sessions. As each individual is totally different, I believe that co-creating treatment objectives and plans to honor those unique qualities is extremely important.
My journey into becoming a psychotherapist began when I was 18 years old. I decided to take advantage of a deep curiosity for the human experience and to dive deeper into my innate desire to work with people in a healing capacity by studying Psychology. I completed my Bachelor of Arts degree in Psychology in 2009 at Hope International University. After that, I entered into a career in customer service for almost a decade. That experience was an invaluable piece of my story. Eventually, I returned to my love of Psychology and, in May 2020, completed my Master of Science degree in Counseling (also at Hope International University). During my graduate studies, I interned for Griffith Centers for Children, where I received extensive training in trauma-informed therapy. I am chipping away at clinical hours towards my LPC licensure in the State of Colorado and am currently recognized as a Master's level Psychotherapist.
Session Fees
50-minute session: $130   | 80-minute session: $210
110-minute session: $290 | 30-minute phone session: $80
Payments are due at the time of session. While I do not accept health insurance, I am happy to provide a superbill for the purpose of direct reimbursement for clients who have out-of-network mental healthcare coverage benefits. I accept cash, check and all major credit cards including Flex Spend Accounts (FSA) and Health Savings Accounts (HSA).